HHS counselors talking to our 8th graders about 9th grade class selections and four year plans!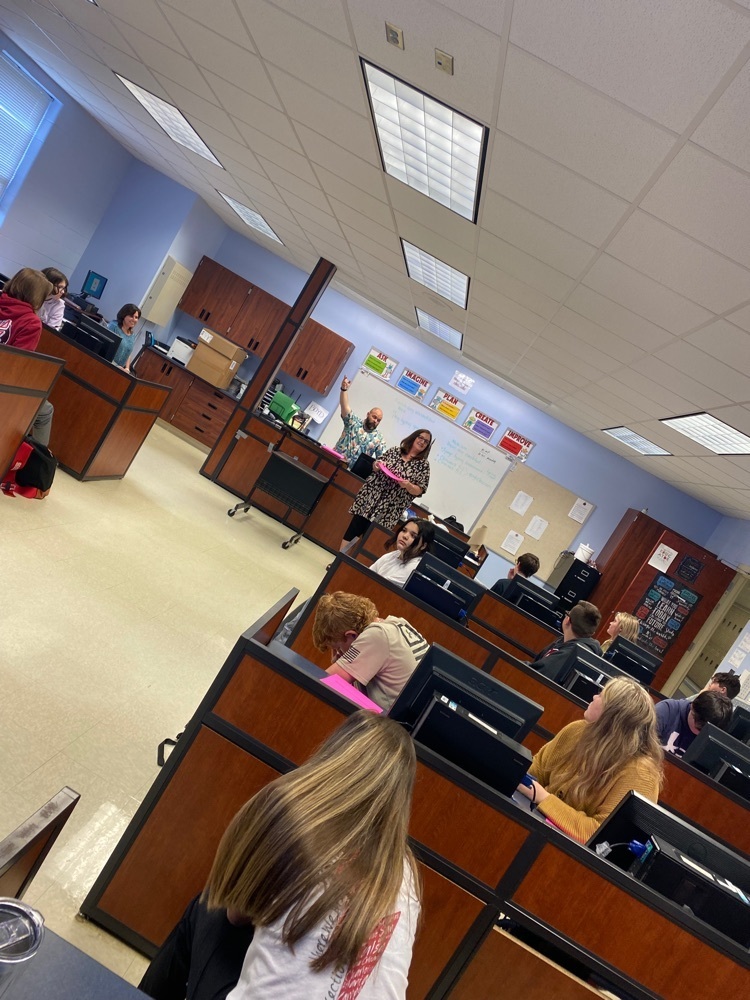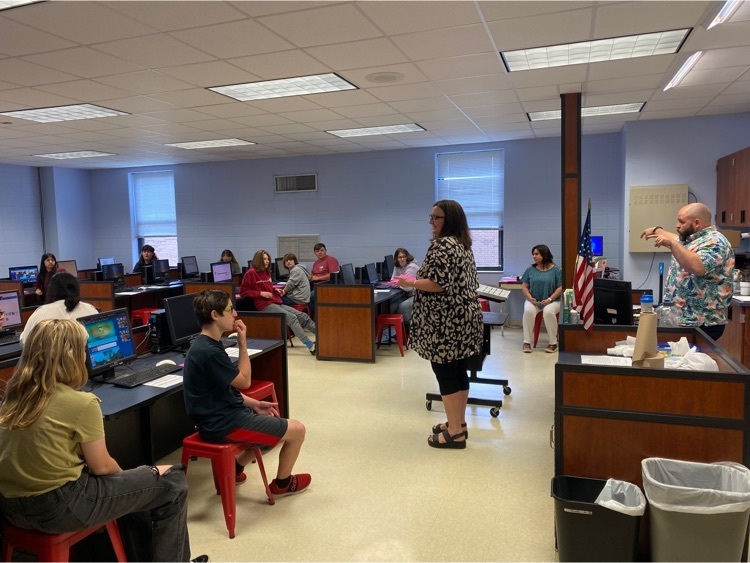 HES brought their 5th graders to tour HMS today! As an extra treat, the HHS jazz band played. We are excited as our 5th graders get ready to come across the road!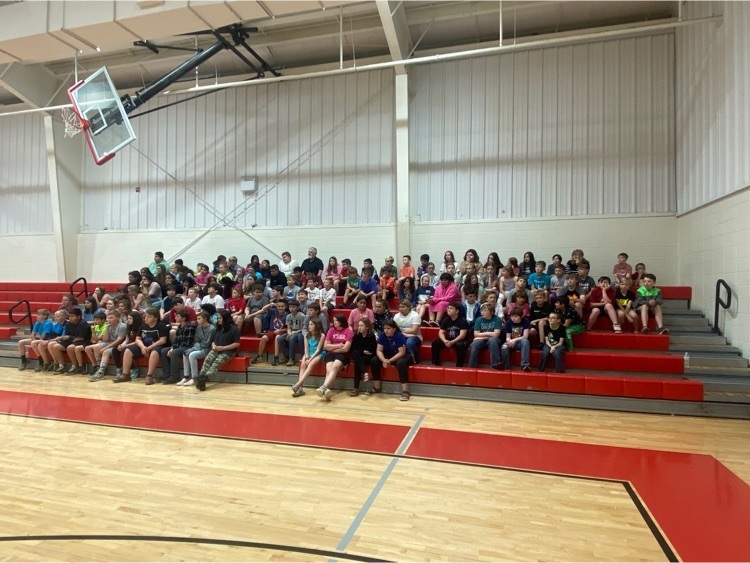 Thank you Mr. (Mark) Posey for speaking to our students today at HMS.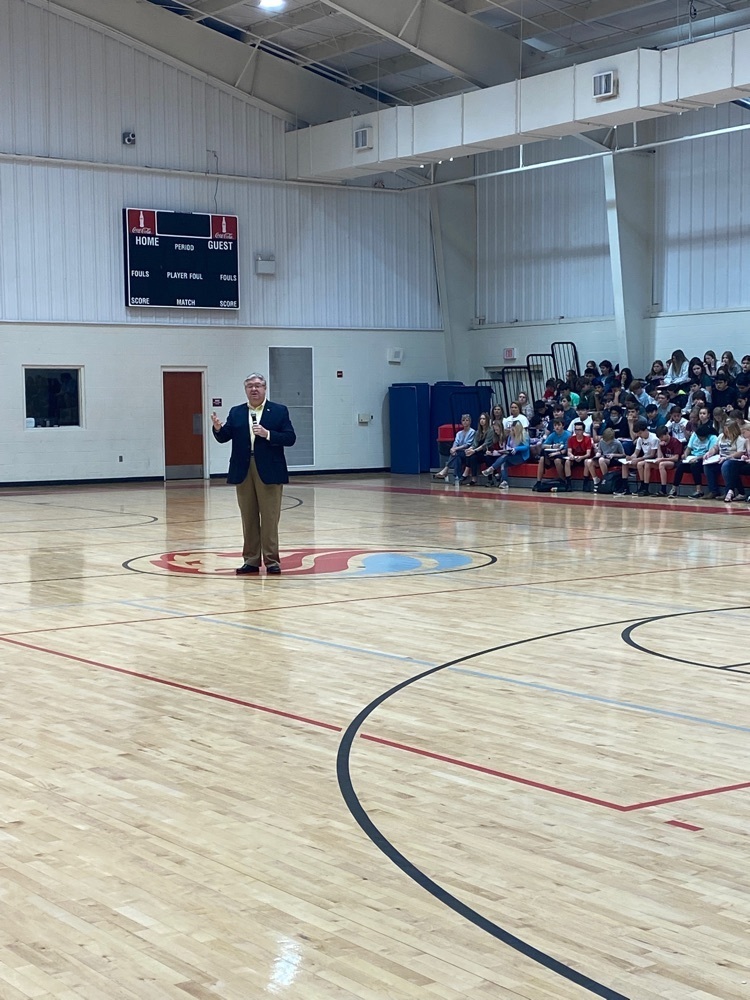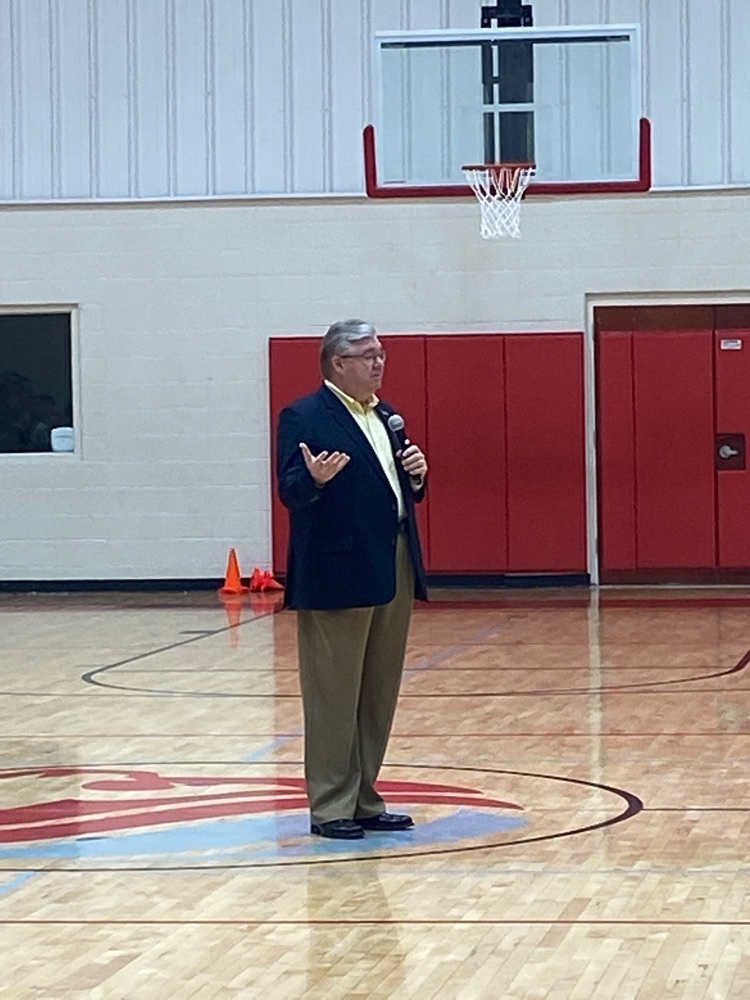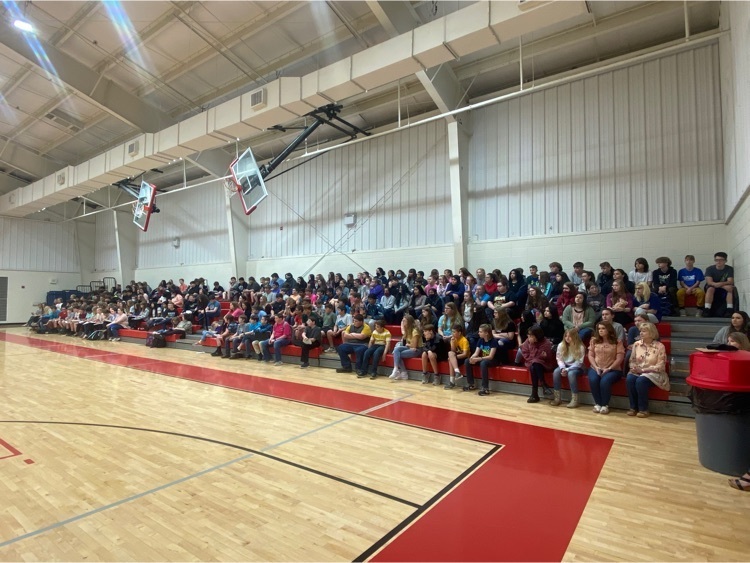 Congratulations! Welcome to HMS volleyball!🏐🦁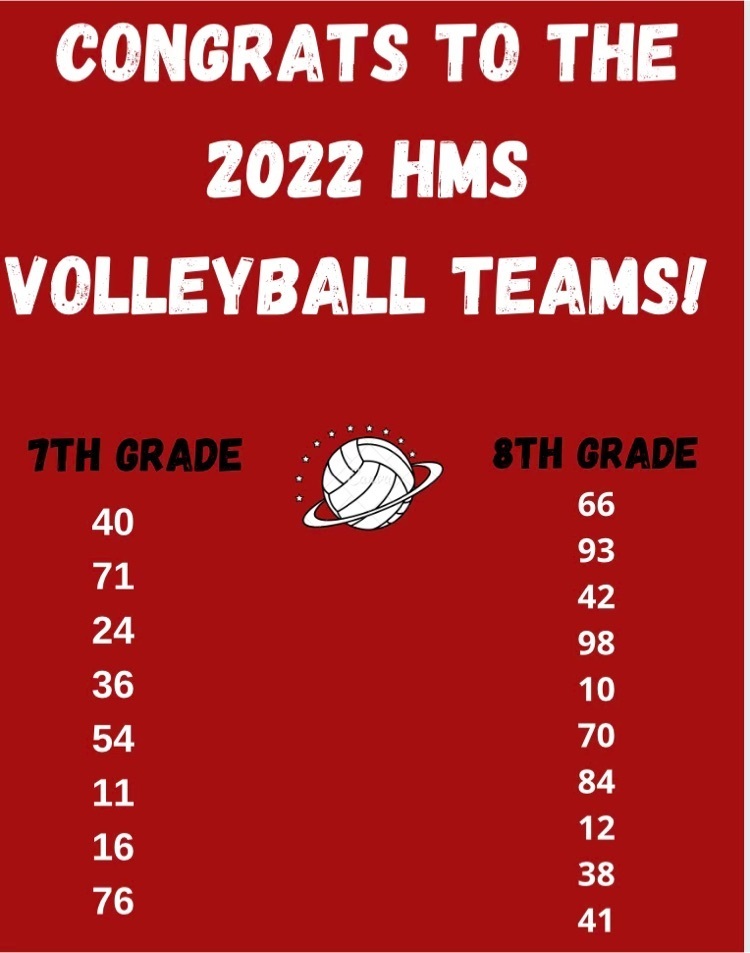 Thank you to Becca's Bakery, Sanctuary Spa, Dixie Den, Goars, and an awesome but unknown person who donated Chick-Fil-A sandwiches to our faculty and staff for Teacher Appreciation Week! Thank you teachers for all you do for HMS…you're awesome!!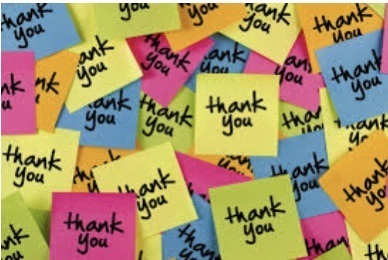 Thank you to Tabitha Clark/Traditions for the flower arrangement & Judy Melton for the refreshments.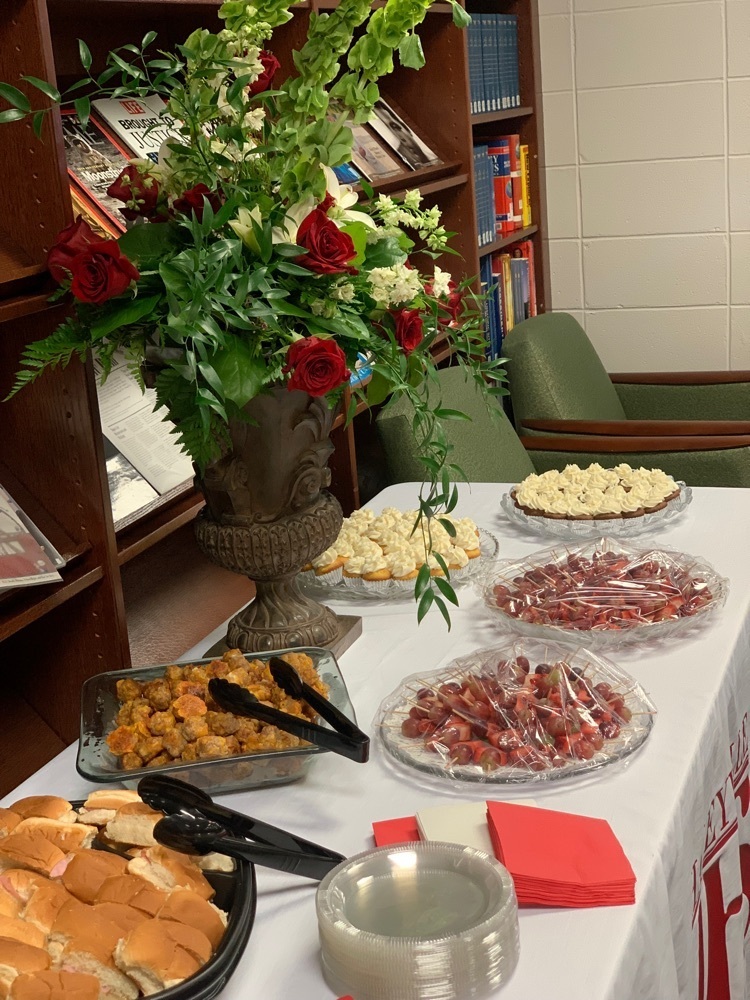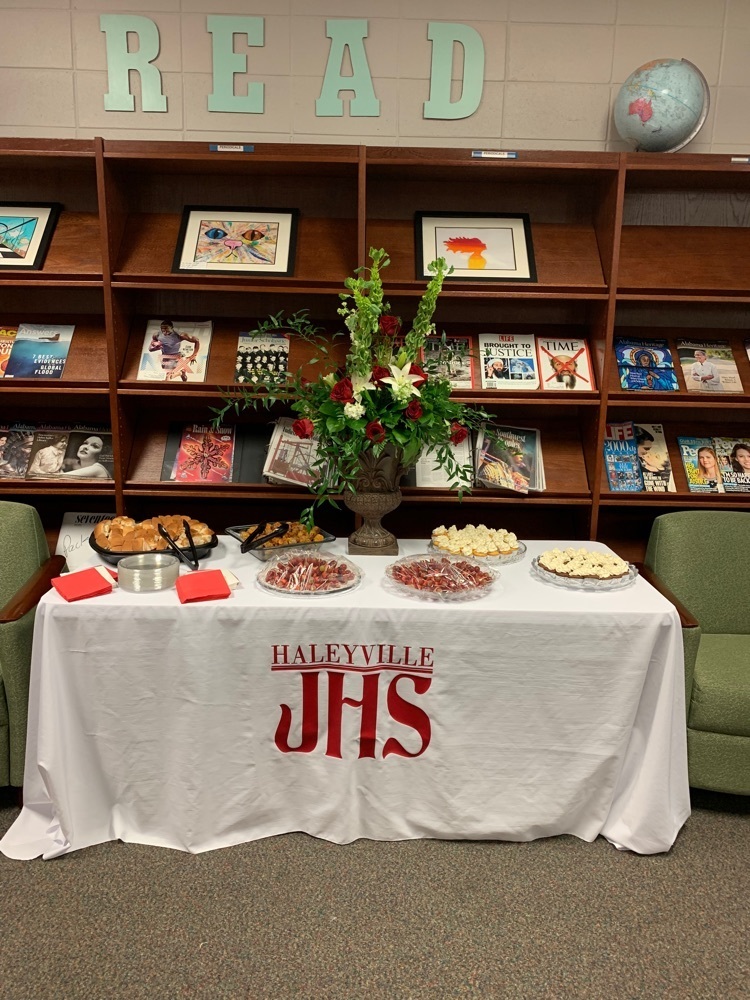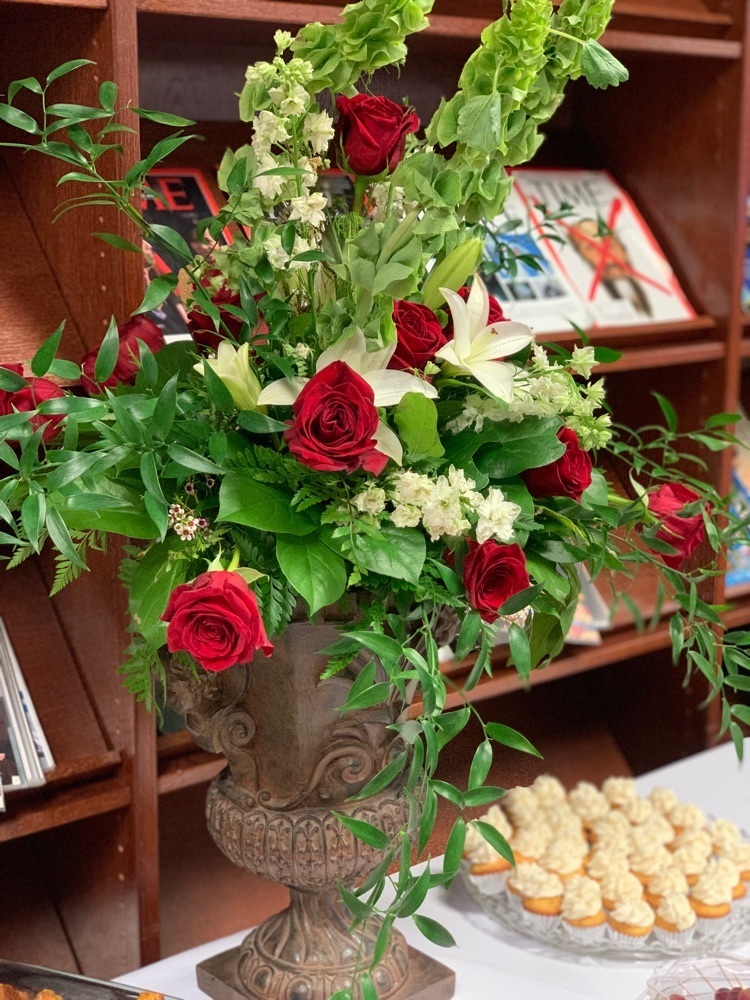 Congratulations to all the students inducted to the HMS National Junior Honor Society!

Community service by our fabulous HMS students!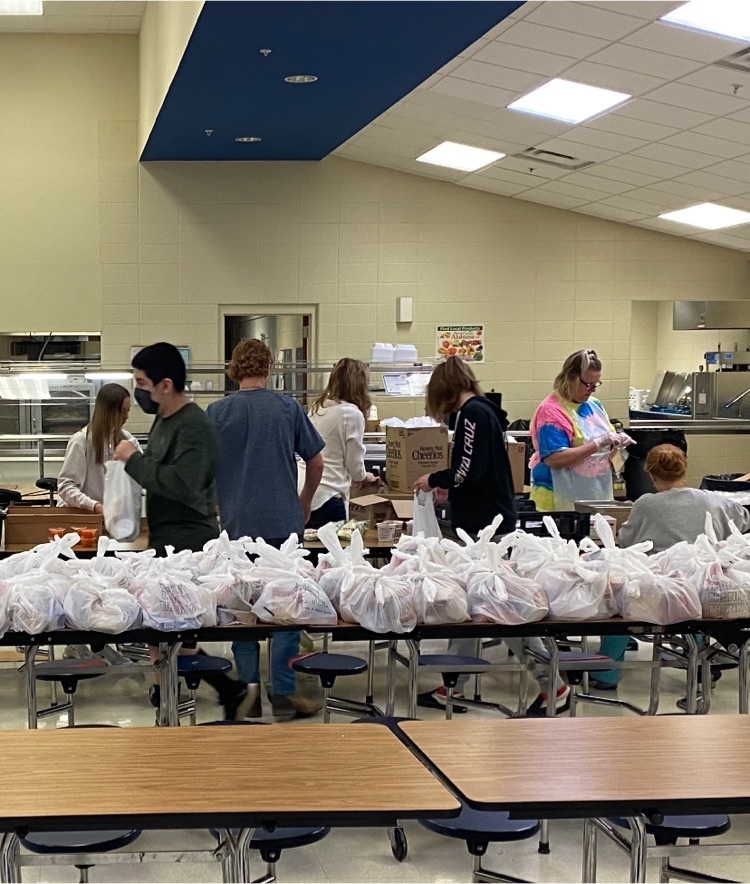 At-Risk Committee Meeting Join us this week! We would love to hear your ideas! May 3rd at 3:15 and 5:15 PM May 5th at 7:15 AM Haleyville Elementary

Mark your calendars!

Mrs. Seymour's class is studying surface area in preparation for the ACAP. The kids are very involved and engaged!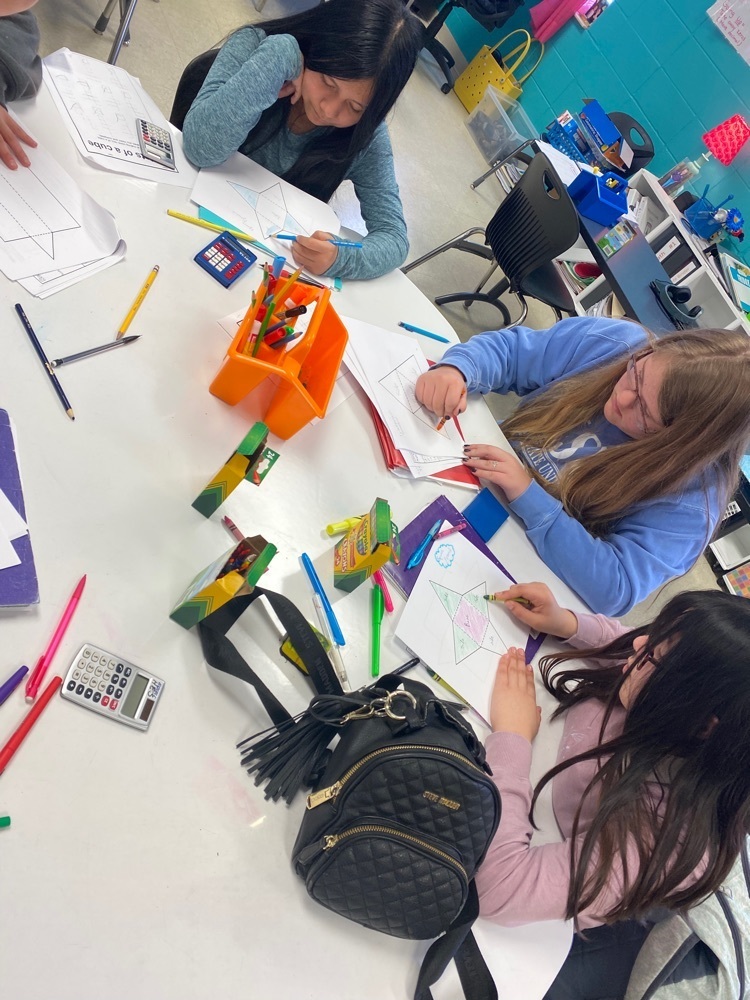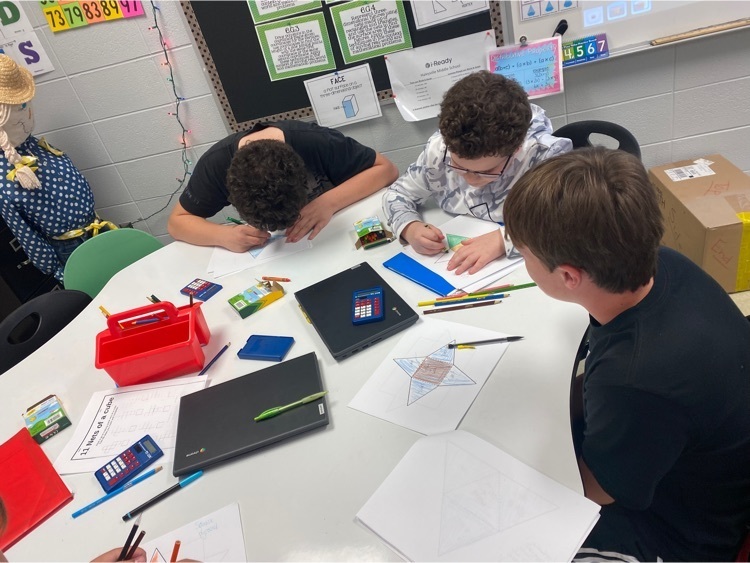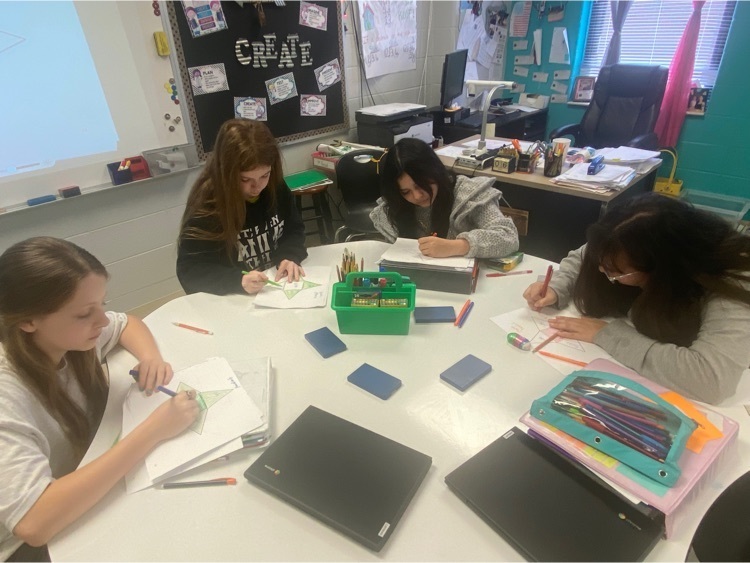 What an exciting time of collaboration between Mrs. Arnold's Teen Discoveries class and the 2nd grade classes at Haleyville Elementary School. The second graders drew a monster and told the characteristics such as names, colors, and shapes. The Teen Discoveries used this template for their sewing project and recreated the monsters out of felt and added a short to go along with the monsters.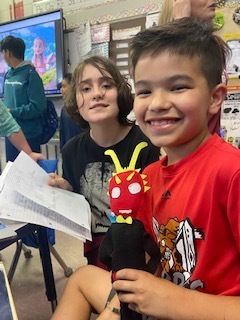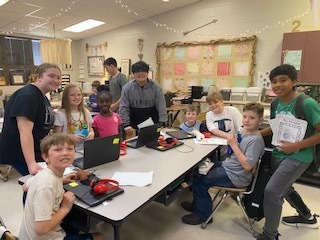 Happy Librarians Day! We are so thankful for all you do!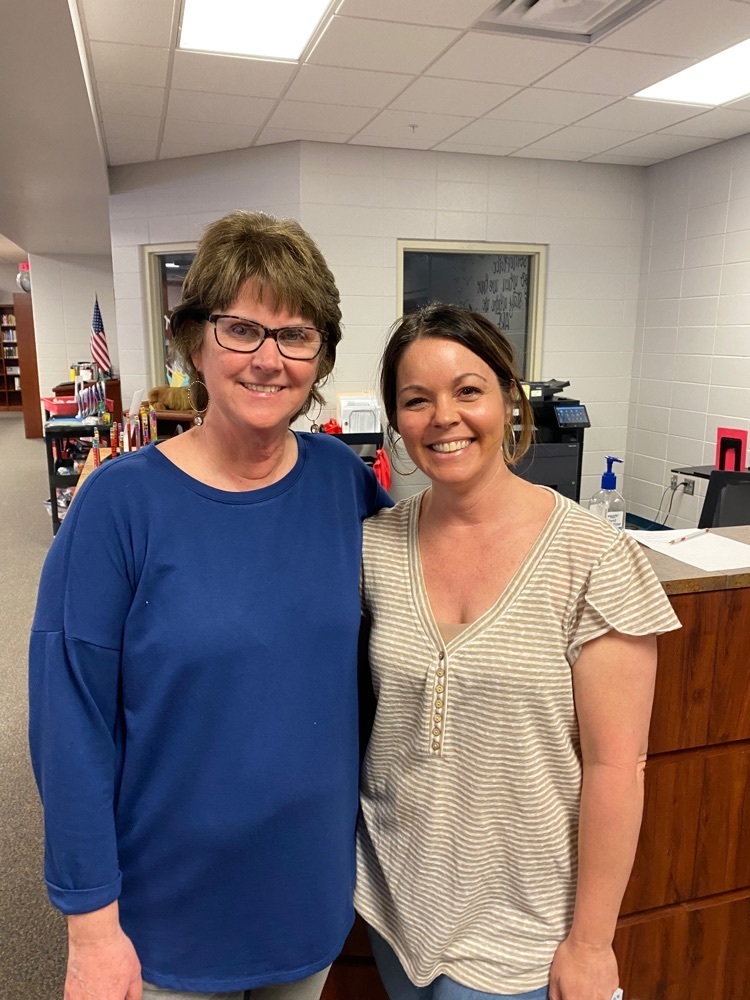 Parent information letter for the ACAP testing, which begins on April 11, 2022.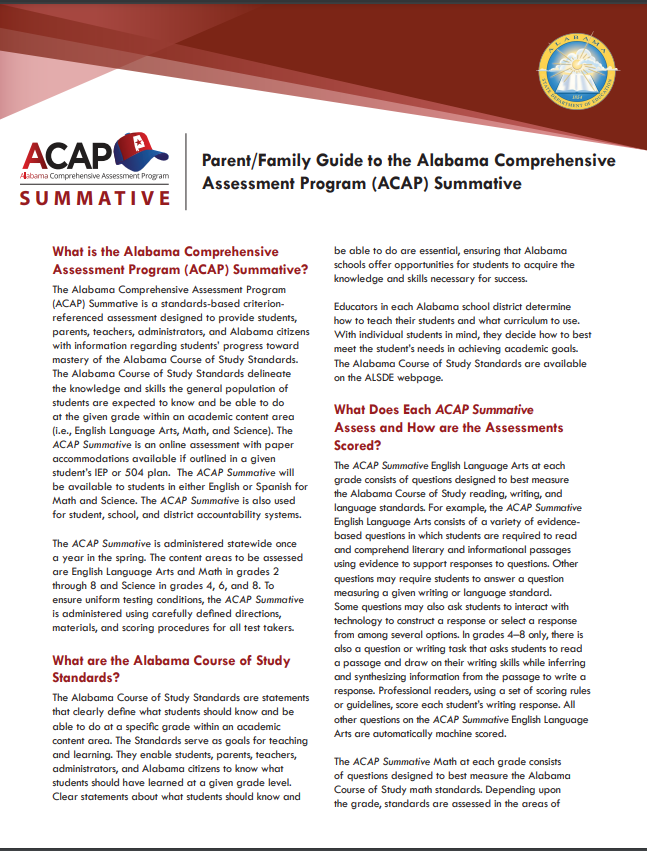 Mr. Wilcoxson is explaining 7th grade registration to the current 6th grade students.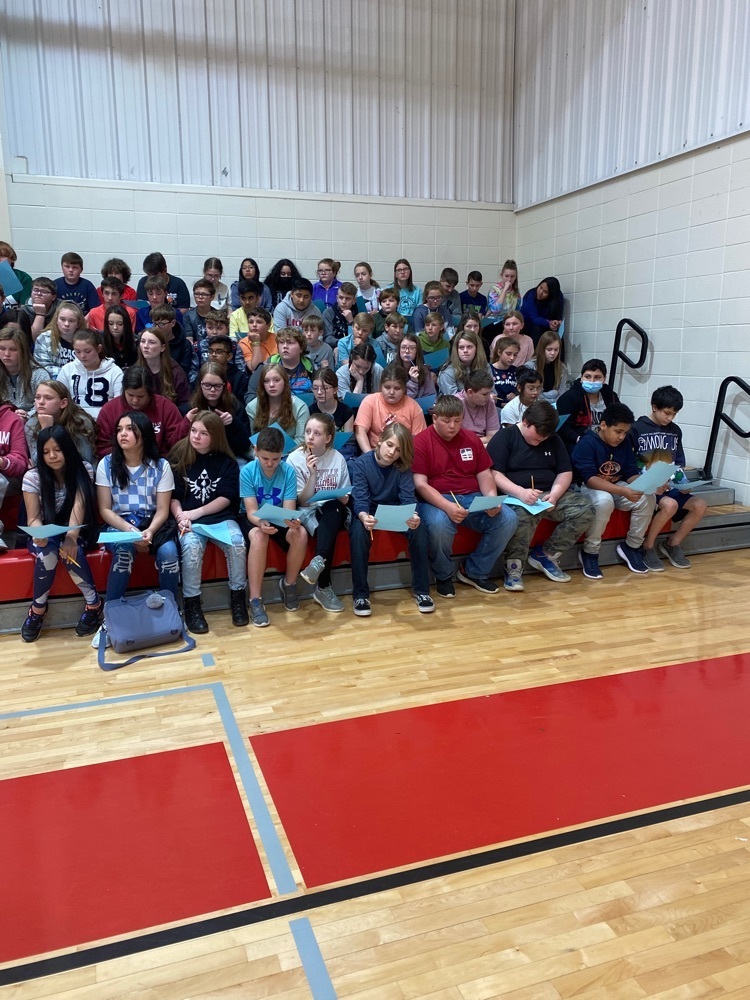 Oh how time flies…Mr. Wilcoxson is talking to the 7th graders about class registration for next year!!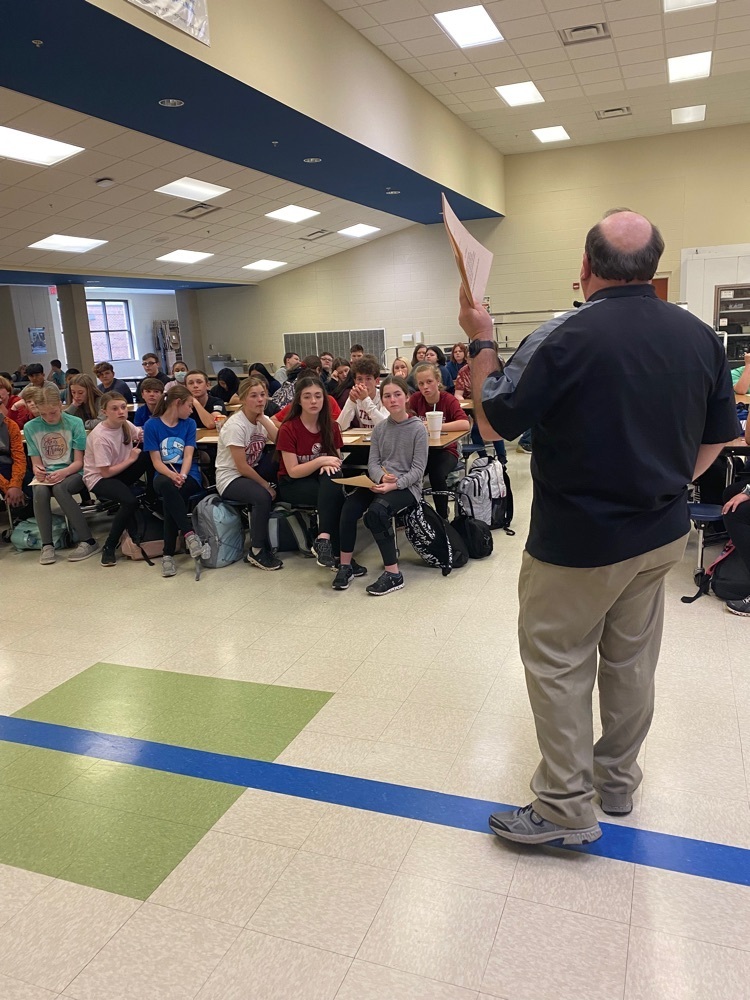 8th grade students are learning surface area with real world 3d objects today! Great job Mrs. Burke!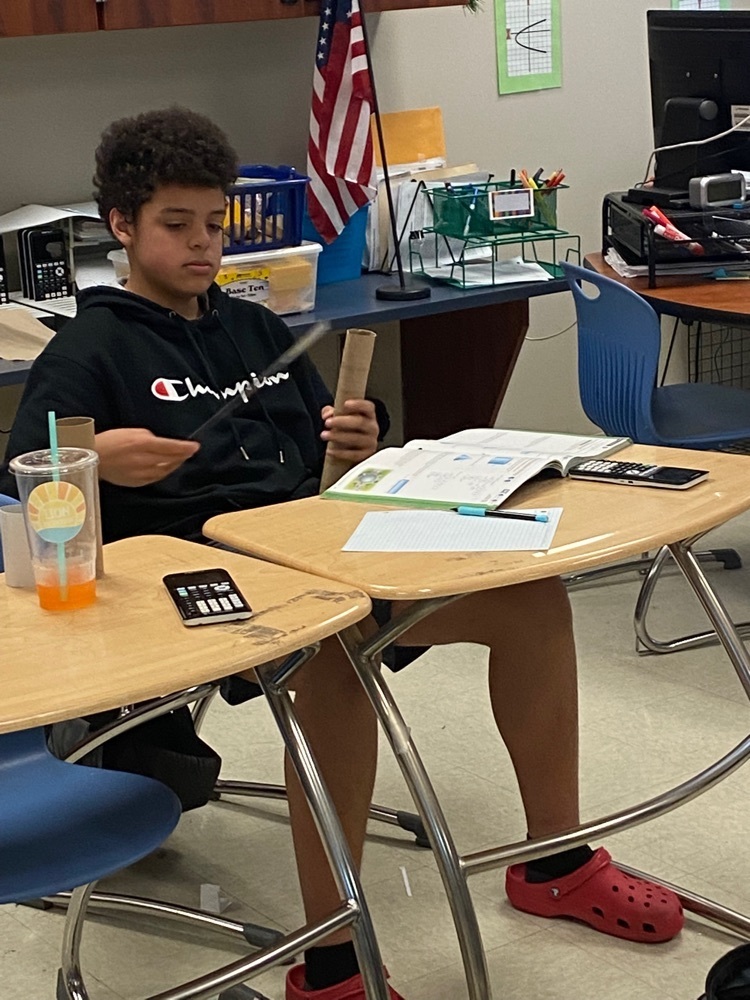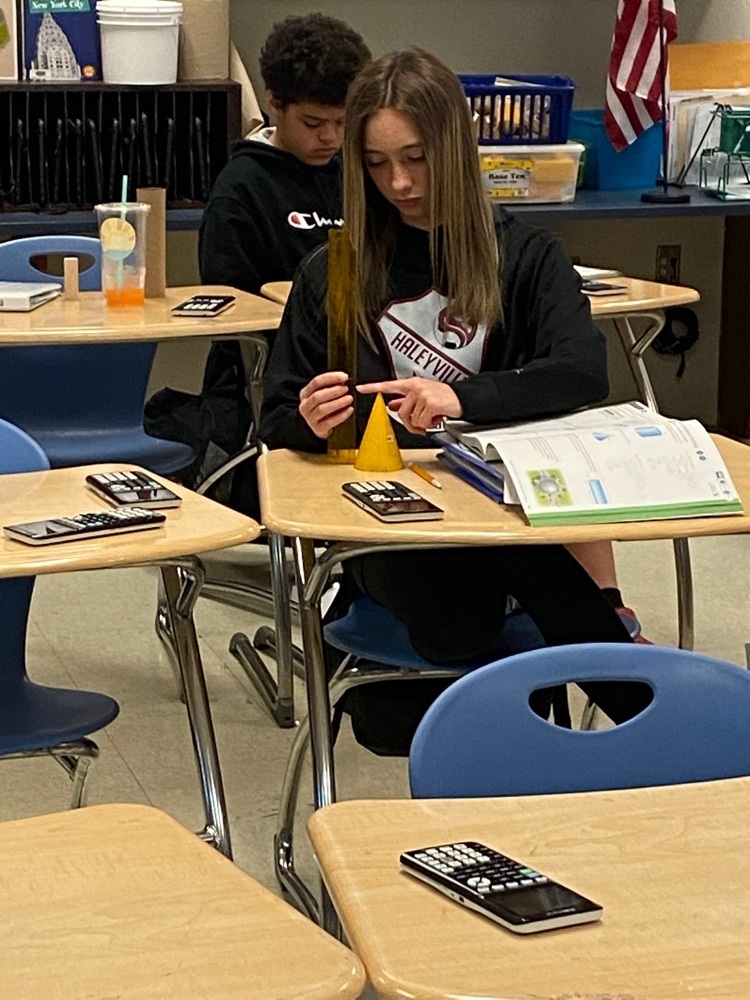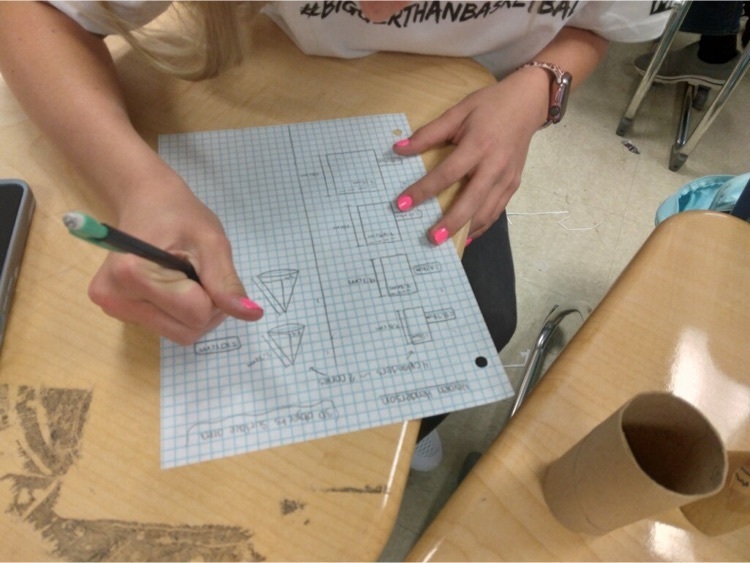 We are monitoring weather updates for Wednesday and early morning on Thursday. We will end all extracurricular events by 5:00 pm on Wednesday. We do not anticipate any impact to the school day schedule on Wednesday or Thursday. Please be weather aware and review your family's severe weather plan. Student safety is our top priority. #HCSSLI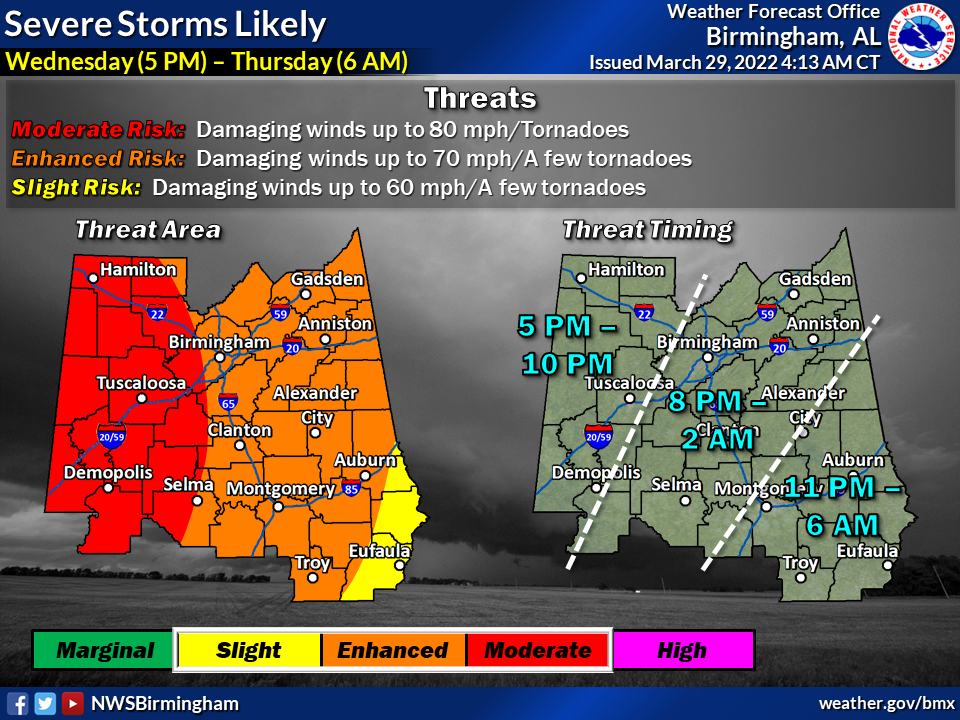 8th grade science is doing a great job reviewing for the ACAP…👍🏼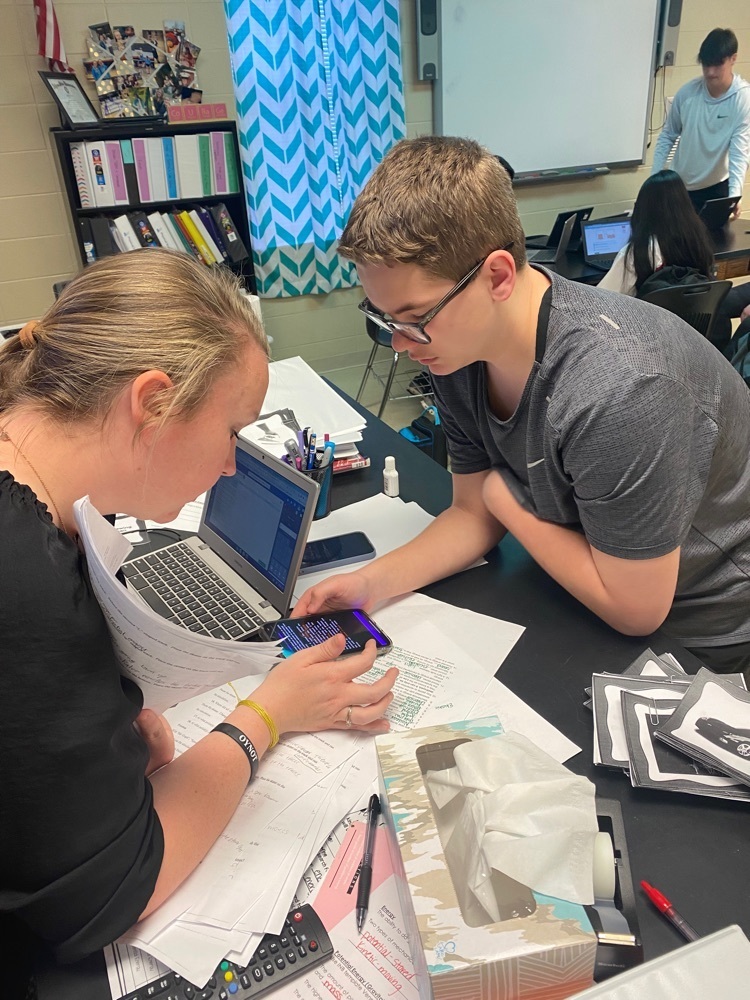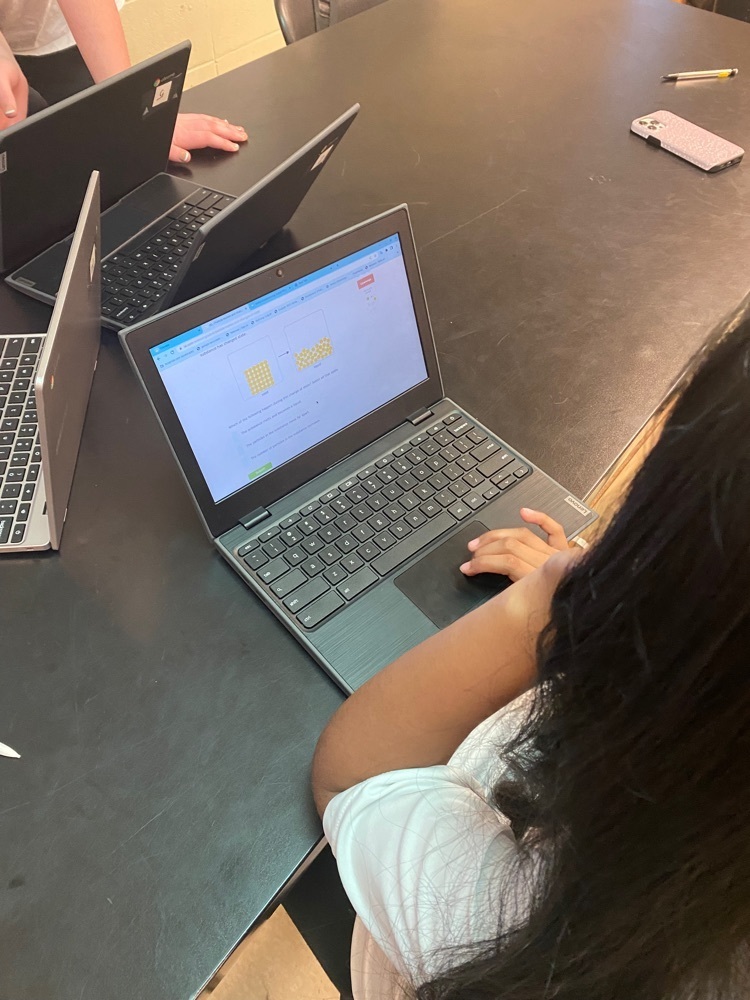 This week we will have Virtual Friday. Wednesday is a normal school day. This allows students to prepare for prom at HHS. #HCSSLI