August Senior Newsletter is great! Thank you Ms. Stacie Temple and our HHS Counseling Department. #HCSSLI #HomeofChampions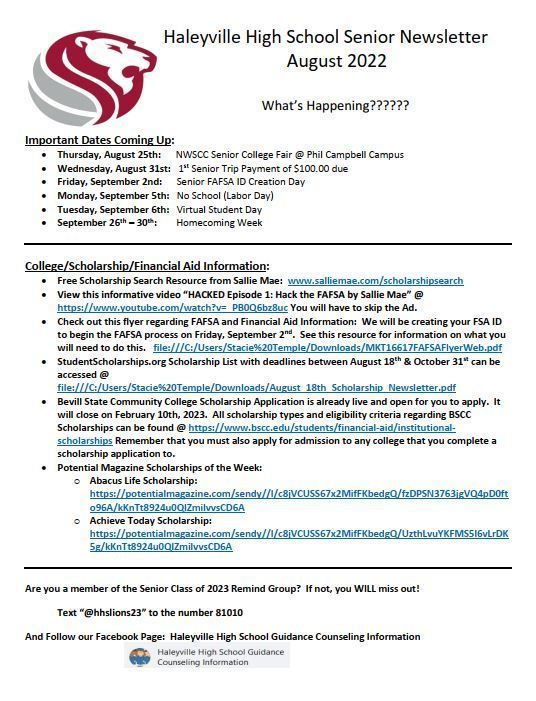 A huge THANK YOU to our Custodial Team who always go the extra mile to make HCS schools and facilities look amazing! You are appreciated and You Matter! #HomeofChampions #HCSSLI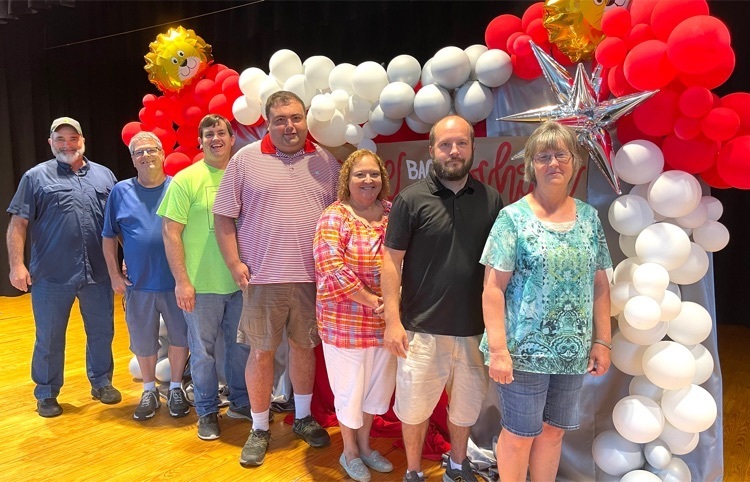 Thank you ENCORE for the great tea bombs for all of HCS employees and staff today! You are appreciated and You Matter! #HomeofChampions #HCSSLI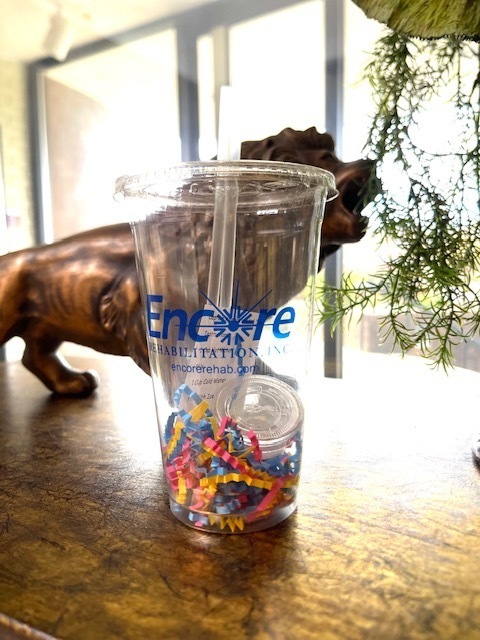 Great morning in HCS hearing from Brian Mendler. We all need to remember that EVERY kid deserves our best and to know that they matter! #HomeofChampions #HCSSLI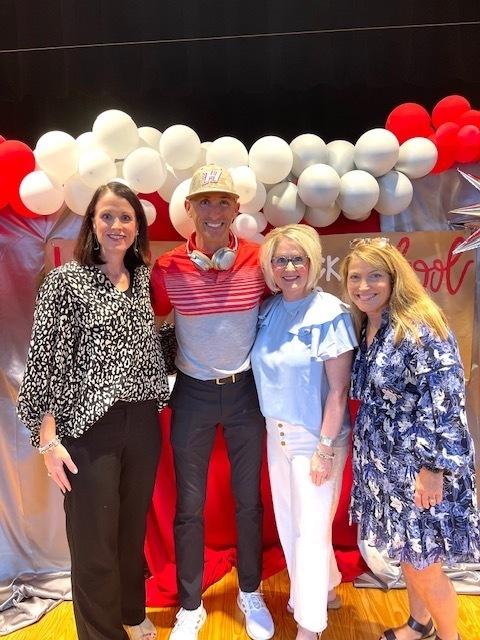 HHS Senior Sunrise this morning at The Bubba. Wishing all of the Class of 2023 the best year ever! #HomeofChampions #HCSSLI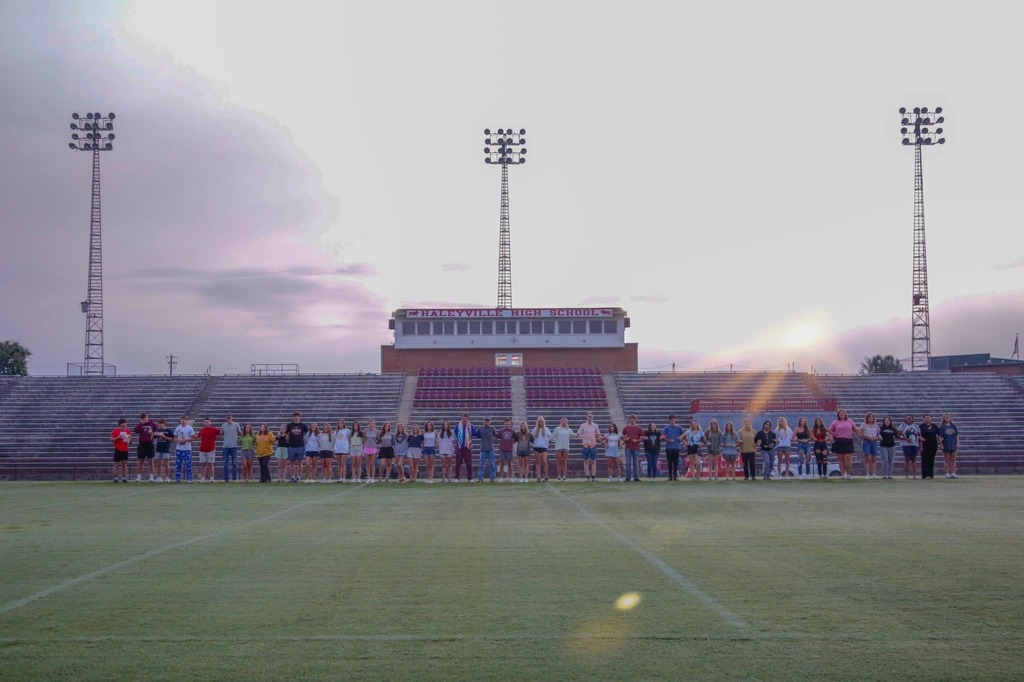 HCS Annual Back-to-School Block Party is tonight! We hope to see everyone there! #HCSSLI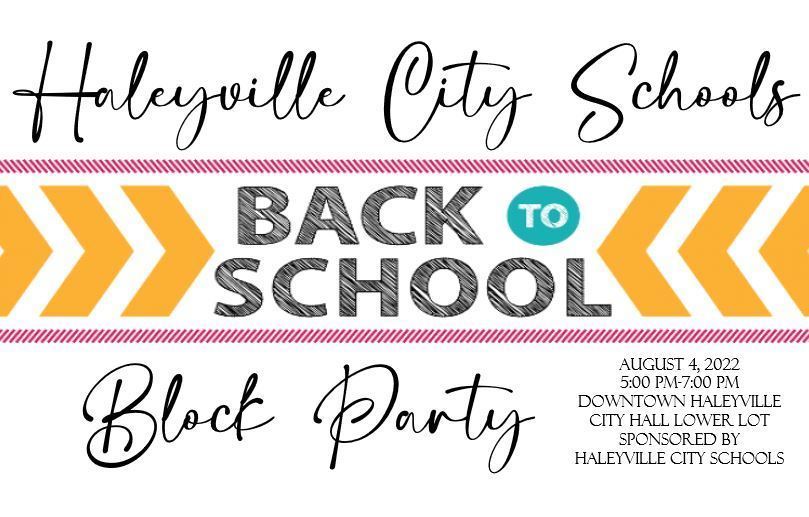 We are proud to welcome Miss Hannah Watson to the HCT family!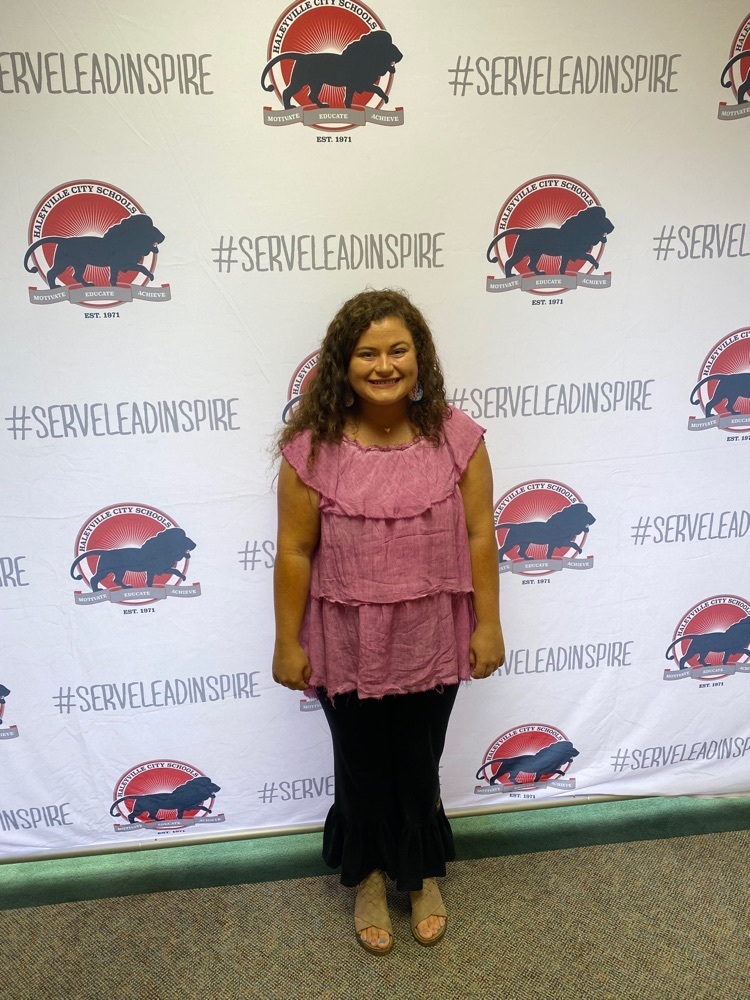 Join is this Thursday from 5:00-7:00 pm in Downtown Haleyville behind Haleyville City Hall of our HCS Annual Back-to-School Block Party! You do not want to miss the fun! #HCSSLI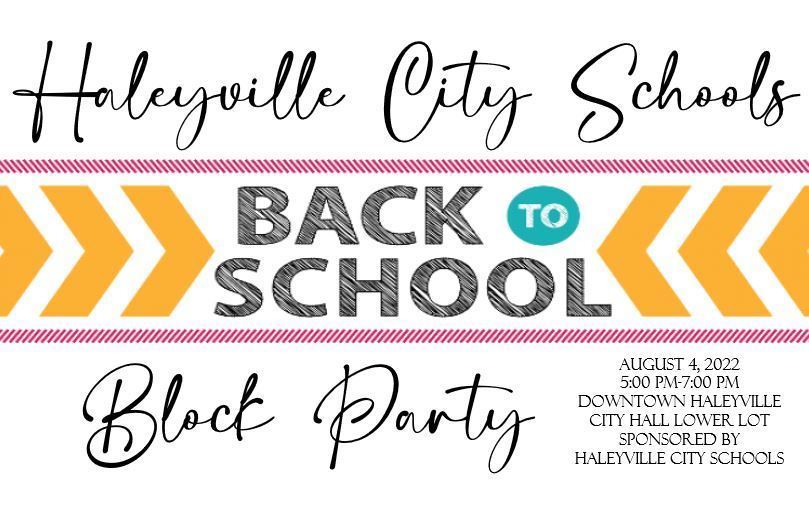 We are excited to have Mr. Kelly Rushing as Career Coach and Miss Hannah Watson as Business Ed/ Career Prep join us at HCT!!!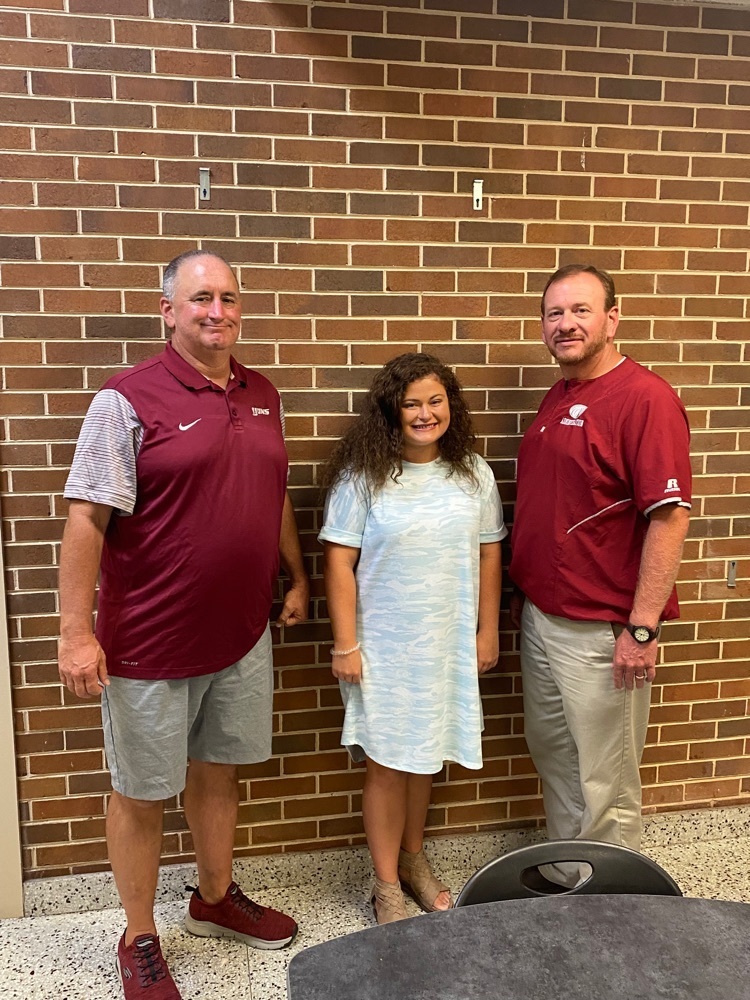 Our annual HCS Back to School Block Party is August 4th! If you are a local business or organization and would like a booth to give away treats or supplies, email
hsutherland@havc.k12.al.us
. Thank you! Hope to see all of our HCS students and families at the party! #HCSSLI

With gas prices high and lunches no longer free for all students, we asked ourselves- How can we help? One thing we felt would be beneficial wound be to provide FREE school supplies for all students. Students will only need backpacks! You can still bring personalized items, etc… if you choose. We hope this helps our HCS family start back to school with less financial burden! #HCSSLI

The PASS Program is a wonderful way to get additional school supplies if you are in need to assistance. #HCSSLI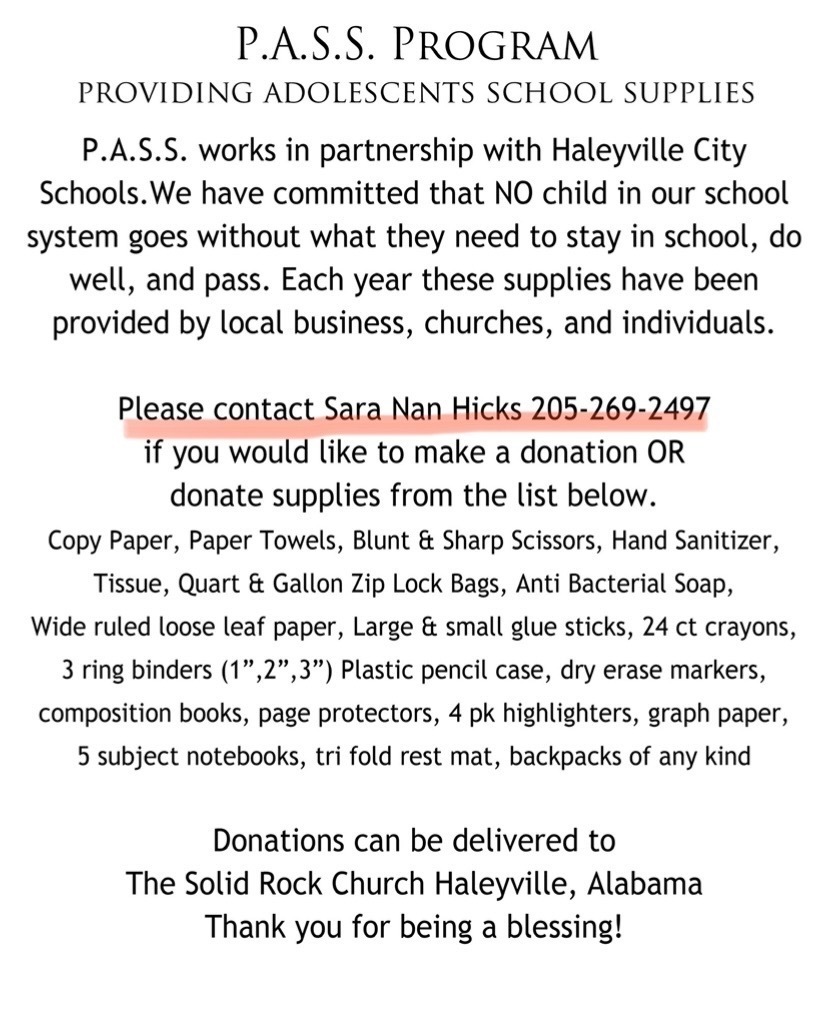 HCS Calendar dates are complete! We are looking forward to a wonderful 2022-2023 school year! #HCSSLI
Congrats Class of 2022!!!




Our Special Education Dept will host the parent work shop "Summer's Here! Now What?" on May 23 at 5:00pm at HES. The work shop will highlight summer learning activities, online learning resources, and ideas for fun day trips.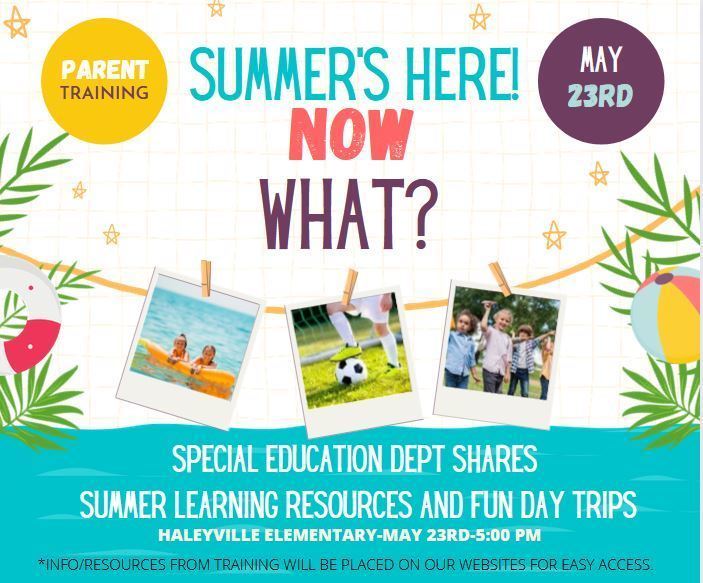 CONGRATULATIONS to these ladies on obtaining their MBA Credential in Business Concepts!! Karley Dozier, Kaitlyn Burleson, Bella Knight & Makayla Hancock NOT PICTURED: Ashley Clark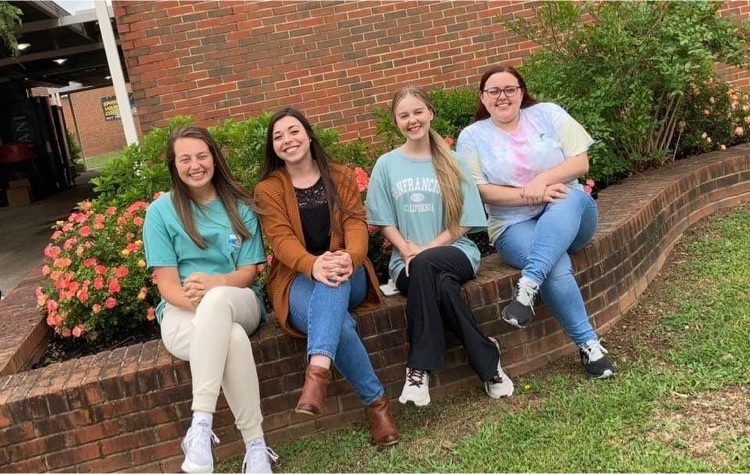 2021-22 Health Science Interns help with the Sports Physicals at Haleyville High School today.